Hi guys a while ago I mentioned in a post that I have a couple of unreleased 40K squats and that somrtime I det round to posting a piccy of them.
Well some guy on e_bay is selling some of his that he must have got from the studio about the same tim I was visiting , so I have taken the liberty of nicking his piccys to post here as i am too lazy to dig out mine and photo them
if you want to look at the full listing go here
KLICKY
or here
KLICKY
I draw you attention to the MASSIVE asking price and also the squat exo armour , which is like a 1 inch high dreadnought and the sheer awsomeness of the squat syber-slayers!
any hoo my ones are
My Fave all time minature
This one aint great BUT IT IS a cyberslayer and so the very idea is outstanding!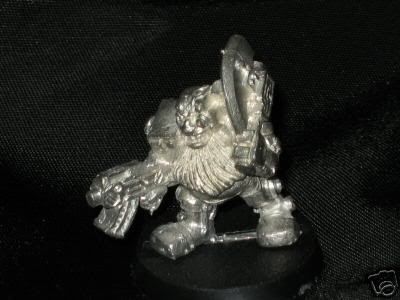 And a humble squat brother
hope you like 'em
ttfn